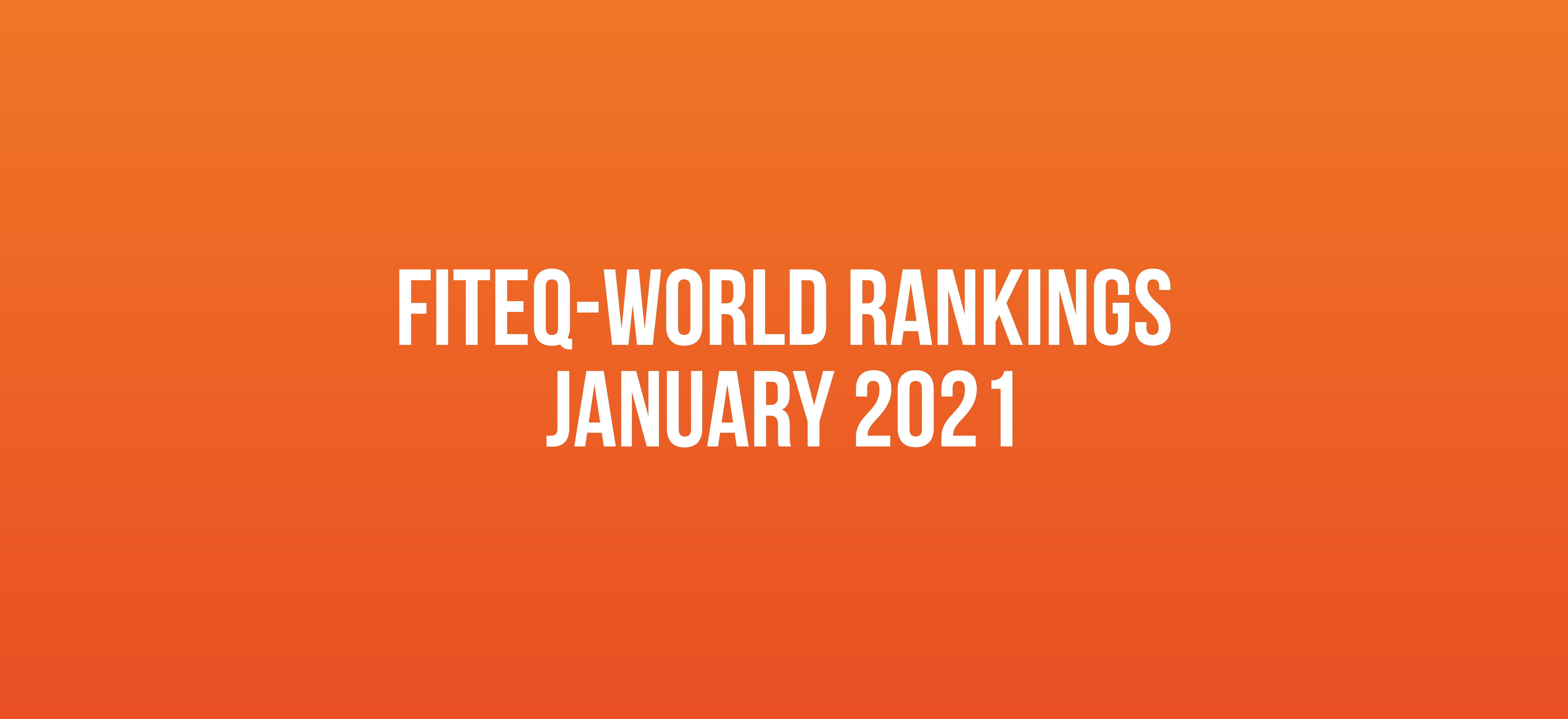 Duszak returns to top spot in the FITEQ singles World Ranking
Poland's Adrian Duszak has regained the World Number 1 spot in singles, following the publication of 2021's first FITEQ World Ranking. Duszak has narrowly overtaken Hungary's three-time world champion Adam Blazsovics, who has maintained his doubles World Number 1 ranking alongside his partner Csaba Banyik.
Duszak has played more events that qualify for ranking points than the rest of the singles top 10 ranked players. His consistently high-level of performance in these events was central to him edging past Blazsovics, who had gained the number one position in November 2020. Duszak's outstanding form in Poland's National Challengers Series, where he secured three gold medals and one silver in four events, also secured his place at the 2021 Teqball World Championships. Blazsovics, who has had a successful 2020 himself, will be looking to defend his singles world title from Duszak at FITEQ's flagship event later this year.
There were minimal changes to the rest of the top 10. Duszak's compatriot Patryk Kaminski's rise from 12th to 9th was the only change to its composition, with Algeria's Fethi Larit dropping down to 11th. Meanwhile, Duszak's doubles partner Bartlomiej Franczuk, who defeated him in a National Challenger Series singles event final last year, has risen from 28th to 12th, which is a further sign of his exciting potential.
In the doubles ranking, Serbian duo Bogdan Marojevic and Nikola Mitro have remained in joint 2nd place behind Blazsovics and Banyik. Szabolcs Ilyes is in 5th place, whilst World Number 4 singles player Julien Grondin sits in 6th. Last year, the format of the doubles rankings changed, with players now ranked individually as opposed to in pairs. As Blazsovics and Banyik, and Marojevic and Mitro, have played all doubles events together, they have the same amount of ranking points. However, as Ilyes and Grondin have played with more than one partner, they are not ranked alongside their current teammates. In the mixed doubles, 2019 world champions Natalia Guitler and Marcos Viera (Marquinhos) have retained top spot in a relatively unchanged list.
The next World Ranking update will be published in February.
Singles World Ranking – HERE
Doubles World Ranking – HERE
Mixed Doubles World Ranking - HERE
06 Jan 2021