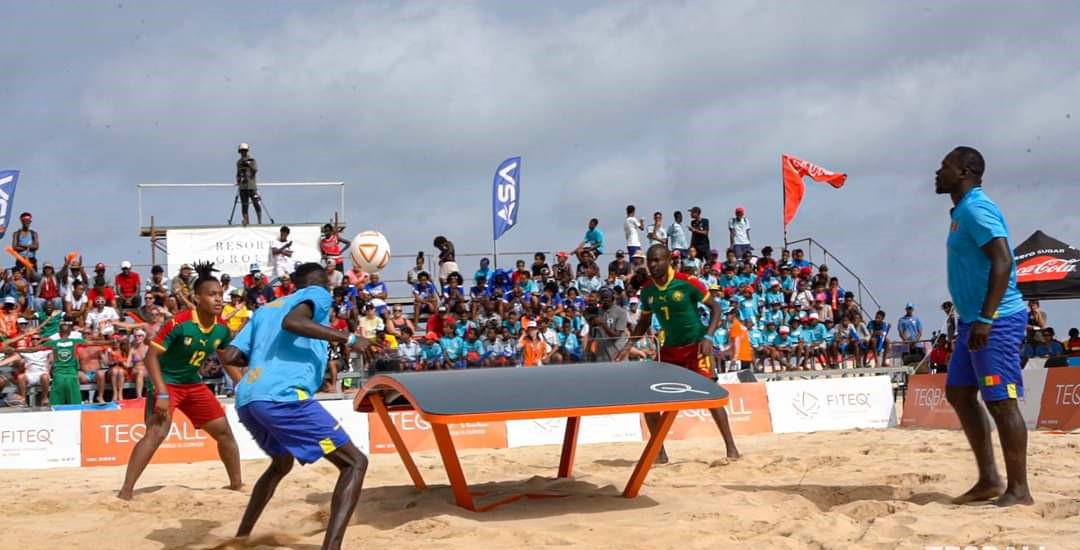 Senegal to host first National Challenger Series event of 2021
Senegal will host the first National Challenger Series event of 2021 on 16-17 January, with teqers set to compete in singles and doubles categories in Dakar, the country's capital city. This will be the second National Challenger Series event in Africa, following the entertaining action in Guinea-Bissau last October.
National Teqball Federations across Africa are gearing up to host National Challenger Series events in the coming months, with Eswatini, Guinea-Bissau, Côte d'Ivoire and Senegal all preparing for multiple rounds of the event series that was launched by FITEQ in August 2020. All events in Africa will feature singles and doubles, with some also set to include a mixed doubles category.
The National Challenger Series was created to support athletes during the COVID-19 pandemic, given the widespread restrictions on global travel. The events enable athletes to compete for World Ranking points and prize money, whilst also providing athletes with a clear qualification pathway for the 2021 Teqball World Championships. Following the success of the National Challenger Series in 2020, FITEQ has extended it to 2021, with National Federations or registered clubs in each country continuing to have access to financial and educational support from FITEQ to assist with the event organisation.
Meanwhile, Hungary is the final stages of preparing for round three of its National Challenger Series, whilst Challenger Cups are due to be hosted in the United States in Las Vegas on 17 January, in Sacramento on 31 January and in Virginia Beach on 13 February. These Challenger Cups, which will all be doubles competitions, demonstrate the continued growth of teqball across the United States.
For further information in regards with all FITEQ events – see HERE
13 Jan 2021