FITEQ publishes latest World Ranking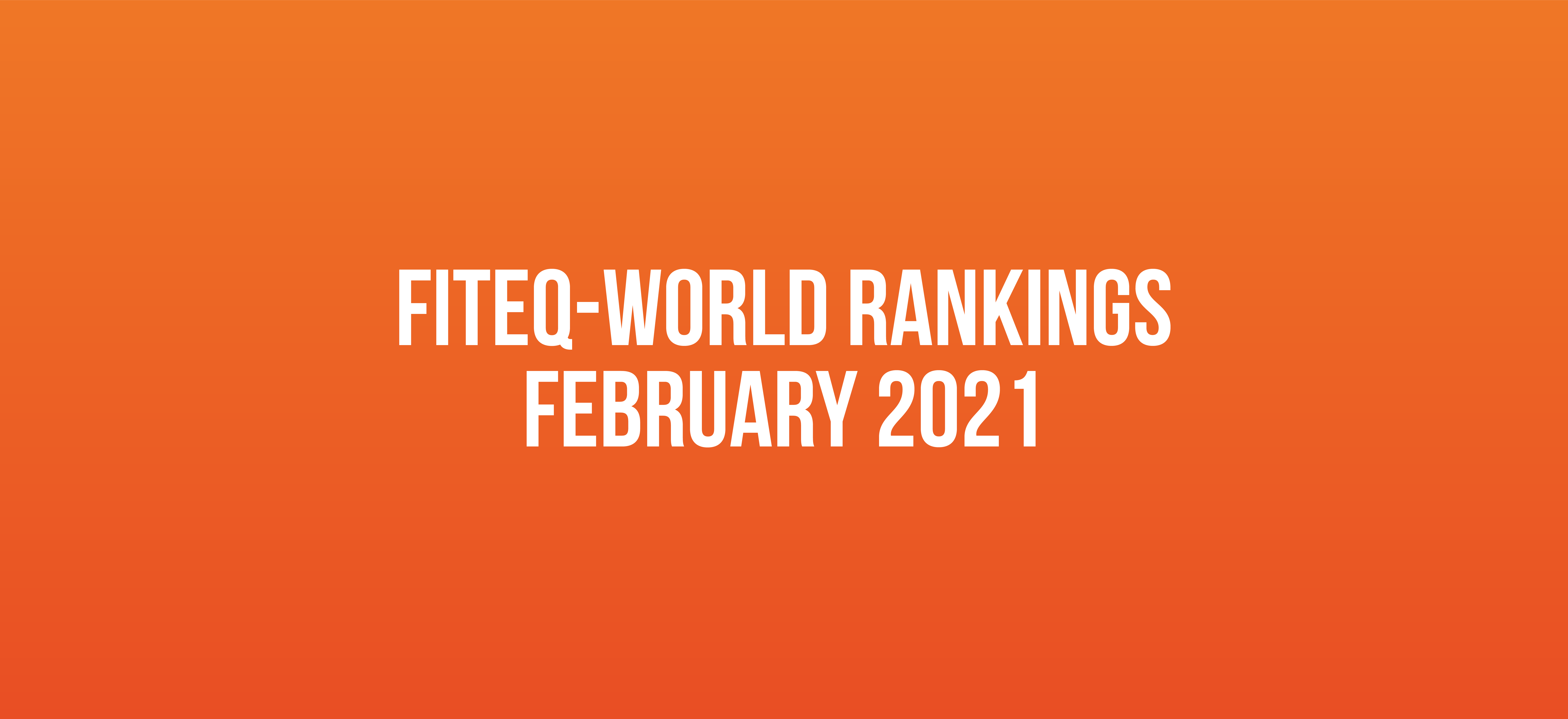 FITEQ publishes latest World Ranking
US star Frankie Diaz has entered the FITEQ doubles World Ranking top 10, following a series of victories in US Challenger Cups. Diaz has already won two doubles competitions this year, taking home the gold in the Las Vegas Challenger Cup and most recently last weekend's (31 January) event in Sacramento. Hungarian reigning World Champions Adam Blazsovics and Csaba Banyik have maintained their position at the top of the ranking.
In the singles World Ranking, the top 10 remains unchanged, with Polish star Adam Duszak narrowly ahead of Blazsovics. Following success in the National Challenger Series, three Senegalese teqers have entered the top 50. Mame Fam, who won the third round of the series on 30-31 January, is now ranked 22, whilst Amady Baily Ba and Pape Mamadou Dione are ranked 34 and 49 respectively.
The mixed doubles World Ranking is largely unchanged, with Brazil's 2019 World Championship gold medallists Natalia Guitler and Marcos Vinicius Vieira Da Silva (Marquinhos) maintaining top spot. More significant shifts to the World Ranking are expected in next month's update with the competition calendar now fully up and running in 2021.
The next World Ranking update will be published in March.
Singles World Ranking – HERE
Doubles World Ranking – HERE
Mixed Doubles World Ranking - HERE
03 Feb 2021