Teqball World Championships 2019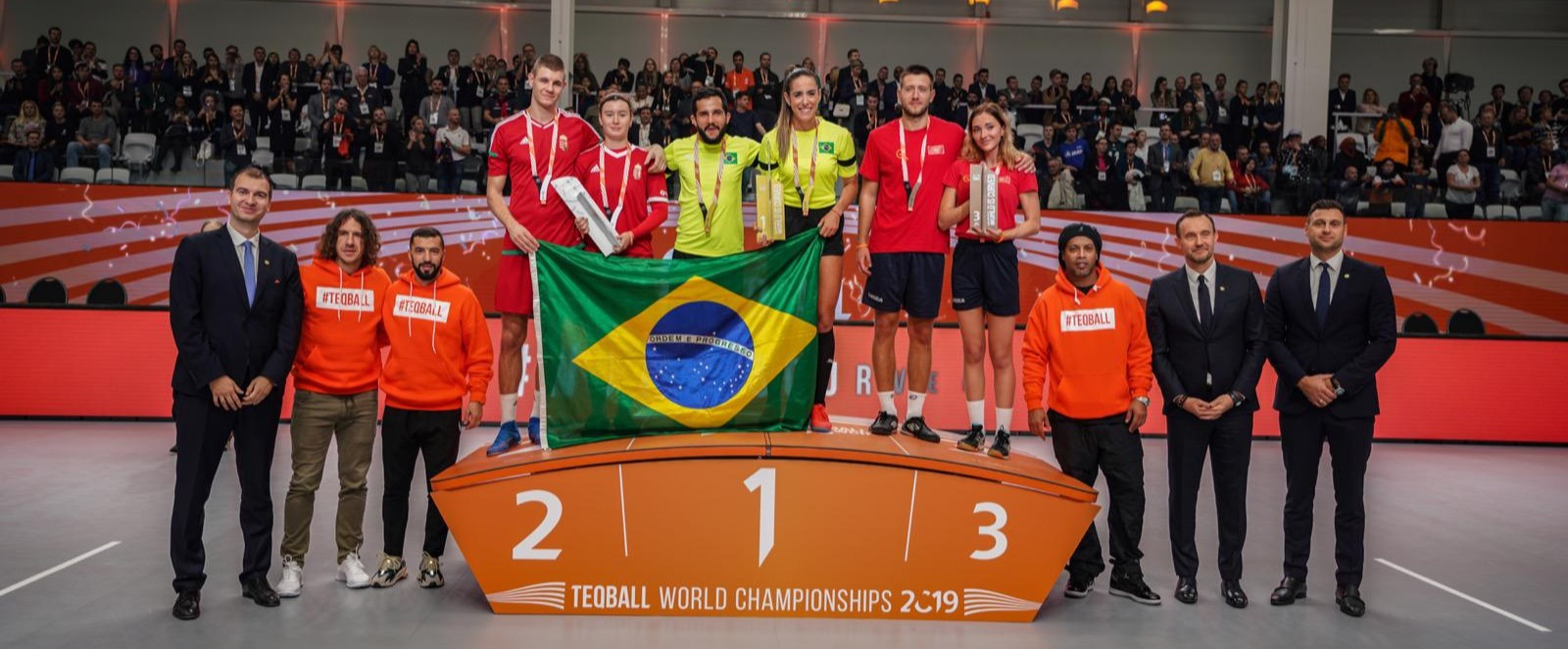 Teqball World Championships 2019
The FITEQ Teqball World Championships 2019 ended last weekend with 158 athletes representing 57 countries competing in total. The third edition of the event was held in the hometown of the sport in Budapest, Hungary and ran from 6-8 December.

In the Singles event, Ádám Blázsovics of Hungary took gold on home soil triumphing 20-10, 20-9 in the final, beating his Polish opponent Adrian Duszak. Apor Gyorgydeak of Romania claimed the bronze medal after overcoming Montenegro's Bogdan Marojević 19-20, 20-5, 20-16.

In Mixed Doubles, the Brazilian duo, Natalia Guitler and Marcos Viera secured the gold medal with a stellar performance against home favourites Csaba Banyik and Zsanett Janicsek. The Brazilian duo took the first game 20-15, before Banyik and Janicsek battled to a 20-19 result in the second game. Ignoring the partisan crowd, Guitler and Viera secured the gold medal by triumphing 20-14 in the decider. The bronze medal went to Nikola Mitro and his partner Maya Umicevic from Montenegro.

In the final event of the closing day of the Championships, Ádám Blázsovics and Csaba Bányik earned Hungary's second gold medal of the Teqball World Championships in Doubles beating Montenegrin duo Nikola Mitro and Bogdan Marojević in the final 20-9 and 20-18. In the bronze match, Zsolt Lazar and Szabolcs Ilyes of Romania beat France earning another podium spot for the country.

The event included a lively Opening Ceremony before the matches while football legends such as Ronaldinho of Brazil, Carles Puyol of Spain and William Gallas of France participated in an all-star game during the break. The World Championships were broadcast on Eurosport.
12 Dec 2019