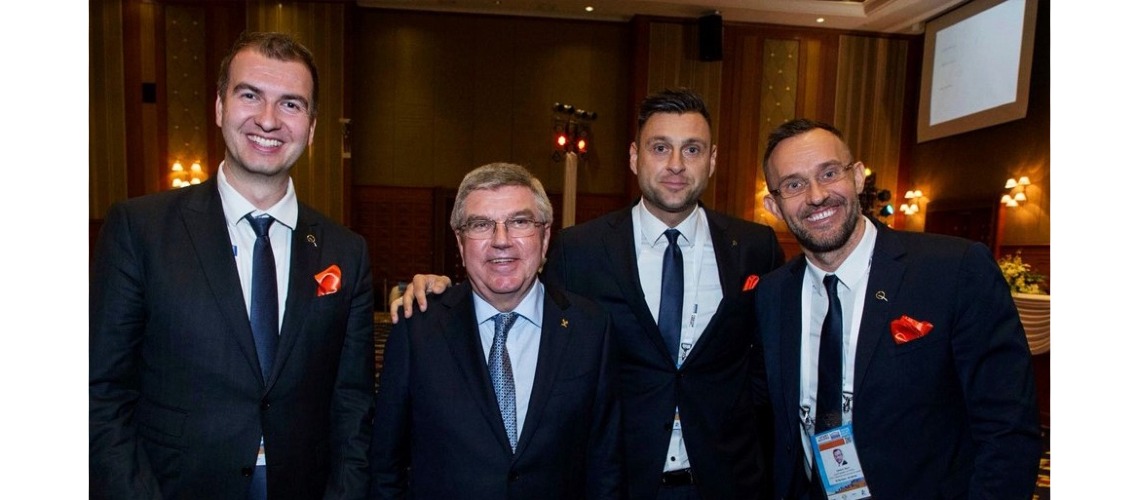 FITEQ promotes Olympic Day message with global teqball community
As the Olympic Movement celebrates Olympic Day, the International Teqball Federation (FITEQ) is promoting the Olympic values and the event's three key pillars of "move", "learn" and "discover" with its National Teqball Federations, as part of FITEQ's ongoing efforts to contribute to more active communities around the world.
Olympic Day was first celebrated on 23 June 1948 and has since evolved into a key milestone in the annual sporting calendar. Led by the International Olympic Committee (IOC), Olympic Day sees National Olympic Committees, sports organisations and governments in all five continents organise initiatives that encourage people to participate in sports, cultural and educational activities in line with the Olympic values.
A key message of Olympic Day is that sport should be practiced by everyone, regardless of age, gender, social background or sporting ability. This is a principle that FITEQ looks to embrace and communicate in all of its activities. As a sport where women and men compete in the same competition categories, FITEQ's aim is for teqball to truly be a sport for all. To support this ambition, FITEQ launched para teqball in March 2021, ensuring that parasport athletes have the opportunity to play the world's fastest growing sport, whether at an elite or a grassroots level.
FITEQ is also working hard to remove any barriers to entry for people in post-conflict or disadvantaged communities. This is being achieved through FITEQ's global CSR initiatives, such as Table of Peace, and its National Federation and Club Development programmes. Teqball is played in over 150 countries, with 114 National Federations leading the efforts to grow the sport in their country.
For this year's Olympic Day, the IOC launched a global campaign under the banner of "Stronger Together", which showcases athletes' journeys to the Olympic Games Tokyo 2020. It demonstrates the strength, resilience and determination of athletes as they look to bring hope, unity and inspiration to people after an immensely challenging time for the world during the COVID-19 pandemic. Throughout the pandemic, FITEQ launched multiple new programmes and initiatives, such as the National Challenger Series and the Teqball Roadshow, to continue providing sporting opportunities for people around the world and bring people together through a shared passion for sport.
"FITEQ is embracing the Olympic values in all its activities as teqball continues to make progress in its journey for international recognition from the global sports family", said General Secretary, Marius Vizer Jr. "The partnership and recognition from leading sports organisations is playing a key role in our efforts to help people lead healthier lifestyles."
FITEQ has been officially welcomed by the Association of National Olympic Committees of Africa (ANOCA) and the Olympic Council of Asia (OCA) and is a full member of the Global Association of International Sports Federations (GAISF). FITEQ is also a Signatory of the World Anti-Doping Code and has been added as a medal sport for the European Games 2023 and Sanya Asian Beach Games.
23 Jun 2021